DeKalb County Clerk And Recorder Discusses Details of Upcoming Election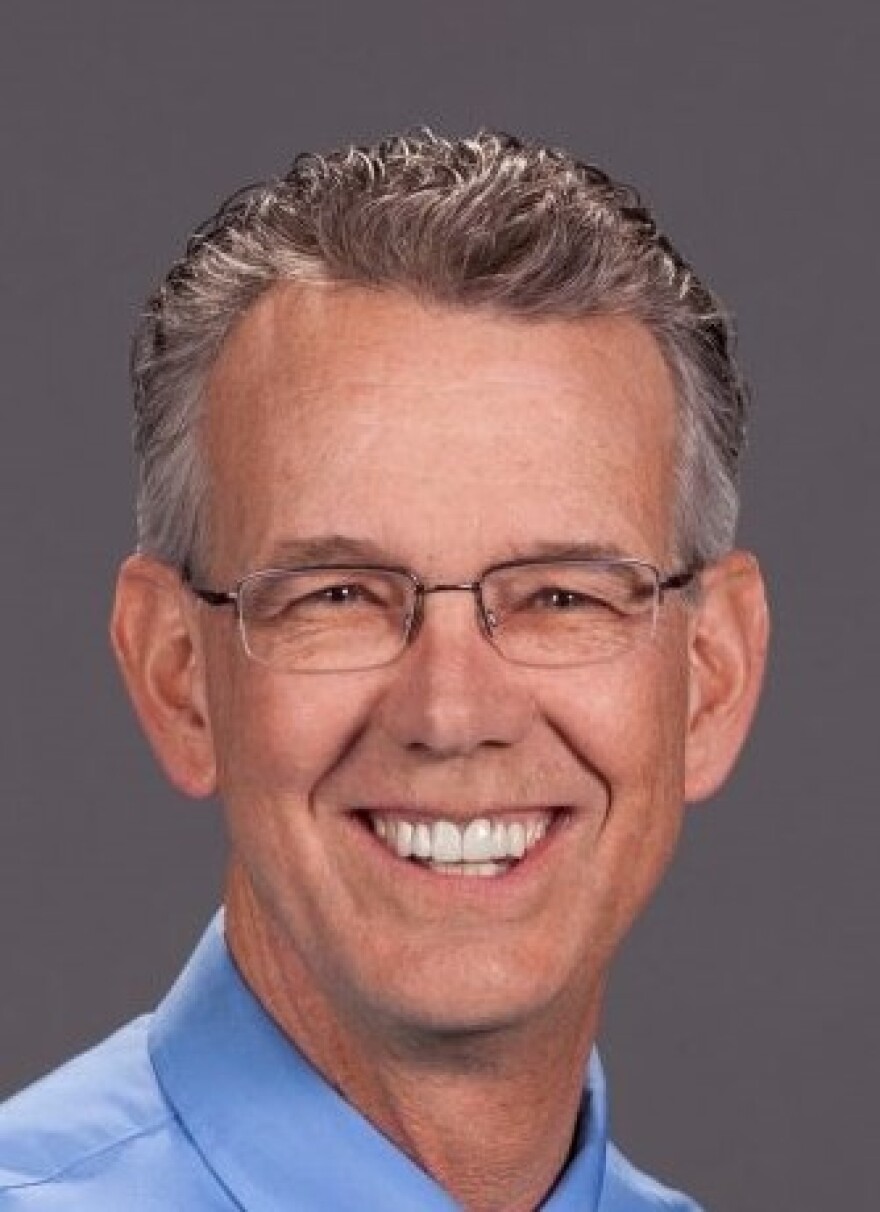 The DeKalb County Clerk and Recorder recently fielded questions about the general election at a virtual town hall.
Dozens of people called in to the online event, which was jointly hosted by the League of Women Voters of DeKalb County and Northern Illinois University's All In Democracy Challenge. Moderators directed audience questions to DeKalb County Clerk and Recorder Doug Johnson.
Concerns were varied but touched on several familiar topics. One biggie was vote by mail. Johnson says his office has received more than 10,000 unique applications. He reminded voters they only need to send in one.
"A lot of people are mailing them in, but you are only going to get one ballot," he said. "We cross-check these. We have several staff members that are making sure that we don't send out more than one ballot to any person, even though they may have sent us up to five applications."
Another question asked what steps the clerk's office had taken to ensure that the voting process didn't have delayed results due to slow mail delivery along with more mail-in ballots than previous years. Johnson suggested it wasn't a local problem.
"I question the part of the question that says slowed deliver of mail," he said. "I feel that that's something that's going on out there in the media and the other federal and state arena. DeKalb County has always done a good job. Our post offices here have always done a good job of delivering the mail."
The post offices in DeKalb County are part of the U.S Postal Service. This federal agency has been subject to cost cutting measures, such as removing some collection boxes and limiting post office hours. Several state attorneys general are suing Postmaster General Louis DeJoy over the measures, which they allege could impede election mail.
These potential mail delays have some residents looking for alternate ways to turn in their ballots. One question asked whether the county would install exterior ballot drop boxes.
Ogle County will have a drop box at its courthouse in Oregon, which is emptied twice daily. The Rockford Board of Elections is setting up a similar box near its headquarters downtown.
There is currently a ballot drop box in the DeKalb County Clerk's Office, a building that's open during normal business hours. Johnson said there are no plans for extended drop-off hours.
But Johnson said he decided not to install any besides the one at the clerk's office. He said one reason is that the county might not be able to comply with the latest election laws.
"I have concerns that the way some other jurisdictions are going to implement drop boxes that their election might be contested in the courts because of what they're doing. I didn't want to put DeKalb County in that position."
He also cited additional requirements that would need to be met to set up a drop box, such as security and reporting. Johnson was also concerned about possibly unequal access to residents if it was only situated in the county seat.
"Drop boxes were not mandated by the law," he said. "It was left up to the election official. I'm more than willing to look at this after we're done with the election and see how it goes. Make sure that the security issues with the way the world's going today with the rioting and things that are going on. I have concerns that ballot boxes will be targeted or election judges or staff that are collecting the ballots might be targeted."
Some attendees also asked about Personal Protective Equipment at election sites. Johnson says plexiglass shields have been purchased for early voting sites, but not election day polling places. Election judges are also being asked to social distance six feet and use face coverings and sanitation supplies per CDC guidelines. Voters coming in without masks will be a different matter. Illinois Governor J.B. Pritzker's executive order requires face mask use in facilities open to the public, but Johnson said the state has told him that mask wearing can't be mandated for access to the polls.
"We are going to strongly encourage it," he said. "We're asking them. We're having signage up. We're trying to use positive reinforcement to get people to use masks. The staff will be, that's the best I can do. But I cannot by law deny a person's access or ability to vote."
Masks won't be available on site for voters who forgot theirs. But Johnson was receptive to a proposal from the League of Women Voters to provide some for that use.
Questions also arose regarding mail-in ballot processing. One person asked how a ballot would be treated if the tabulation machine couldn't read it. Johnson said election judges would redo it.
"They will take a new ballot, the same ballot style. They will color in the same ovals that the voter did and they will process it. They will remake the ballot," he said. "And then, of course, I think we keep the old one for documentation purposes, in case there was a question or a candidate or a poll watcher or somebody or the attorney general wanted to question us on our procedure."
Johnson said the majority of remade ballots are from voters placing checkmarks the machine can't read instead of filling in ovals or extraneous marks that would make the tabulator unable to read certain security features. When asked, the clerk noted that voters will not be notified if their ballot was remade.
One final clarification was asked about certification. Johnson said that ballots, including mail-ins, are processed as they come in, but the election results aren't final until two weeks after election day.
"We will upload the vote-by-mail ballots that we have received on election night," he said, "and then we will upload the rest in those two weeks later, during the two weeks."
Mail-in ballots are still accepted so long as they are postmarked by Election Day.
Johnson said there's also a need for more election judges. More information on election schedules and polling places can be found at the County Clerk and Recorder's website.