WNIJ Election Results Live Blog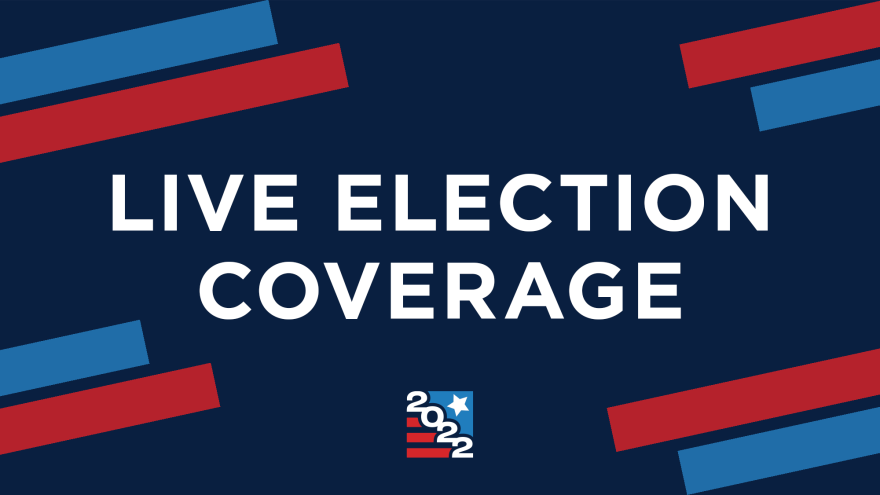 The WNIJ News team brings you the latest mid-term election results from around Northern Illinois.
Sorenson declares win in 17th district in a pivotal Congressional race
Link Copied
Around 1:30 Wednesday morning, Democrat Eric Sorenson sent out an announcement declaring victory in the race to replace retiring Congresswoman Cheri Bustos in the sprawling 17th Congressional district. At that point, he was leading Republican Esther Joy King by less than 8,000 votes with 92% of the precincts reporting.
Here's the message Sorenson sent out to media:
"From day one, we said this campaign was about electing a Representative who was known and trusted. It was about protecting our democracy and securing reproductive rights. It was about making sure that our incredible communities are sustainable for generations to come. I am honored to be the Congressman-Elect for Illinois' 17th Congressional District.
"Today we say loud and clear: this place is special and it's going to be represented by someone who's spent nearly their entire life living, working, and actively engaging in our community here, and will make sure that our community has a seat at the table. I am excited to carry on the mantle of Congresswoman Cheri Bustos and the late, great Congressman Lane Evans. I will work every day to represent our communities proud and to continue their legacies in Congress.
To the thousands of grassroots supporters across Central & Northwest Illinois who are a part of our team – the volunteers, donors, staff members, our incredible friends in organized labor, I am incredibly grateful for your time and support. I want to thank my partner Shawn and my family for their love and support throughout this process. To the wonderful people of Central & Northwest Illinois – this is for you."

Democrats hang on to their majority on the Illinois Supreme Court
Link Copied
Democrat Alexi Giannoulias wins the race for Illinois Secretary of State
Link Copied
Bailey concedes, says he will continue to fight for Illinois
Link Copied
Bailey, emotional, tells crowd he'll never stop fighting for Illinois. Says he called Pritzker to concede, receives a boo and a few jeers. Tells JB he needs to be better. For that, cheers.

— Jerry Nowicki (@NowickiPress) November 9, 2022
Results coming in for DeKalb County Clerk and board races
Link Copied
Full story: Sen. Tammy Duckworth cruises to a second term over Republican challenger Kathy Salvi
Link Copied
Full story: JB Pritzker declares victory over GOP challenger Darren Bailey
Link Copied
Reporting from our partners at WBEZ:
https://www.wbez.org/stories/jb-pritzker-declares-victory-over-gop-challenger-darren-bailey/4d8fa614-8005-4c56-b5ad-d6ad66fa7398

What's taking so long?!
Link Copied
Bailey Campaign wants to wait out results, calls AP call "too early"
Link Copied
Jerry Nowicki, Capitol News Illinois reports that Darren Bailey's campaign manager says AP's call is too early and they're going to wait out results.
Early voting totals
Link Copied
Advance Votes Cast
Illinois
as of Nov. 8, 2022
Total Ballots:
1,407,808
Absentee (mail & in person):
598,796
Early In-Person:
809,012
Source: Illinois Newsroom
Duckworth wins re-election for Illinois U.S. Senate seat
Link Copied
Tammy Duckworth wins. AP race called at 7 p.m. on Nov. 8, 2022.

AP: J.B. Pritzker Defeats Darren Bailey
Link Copied
DeKalb County election results
Link Copied
We will be watching this site for updates on DeKalb County Clerk, county board seats and more. You can check the results as they come in:
WBEZ/Sun-Times voter guide
Link Copied
Illinois Newsroom election results tracker
Link Copied
Do you want to follow along on statewide results? Check out this customizable results tracker from our partners at Illinois Newsroom:
Live coverage starts at 7!
Link Copied
Be sure to tune into 89.5 FM or the WNIJ.org live stream to hear local updates from local, state, and national election results. An update on the Illinois races will broadcast at 15 minutes past each hour tonight.
Questions about last minute voting?
Link Copied
Polls close at 7 p.m. central
Link Copied
There is about a half hour until polling places close in Illinois. The State Board of Elections is tracking efforts to cause disruption to, or distrust of, the election process. If you see ads or posts that seem misleading, you can report them:
• Information that you can cast a ballot online
• Information that you can cast a ballot via text
• Incorrect requirements to vote
• Incorrect polling locations or information about closures
• Incorrect polling place hours
• Incorrect information about who is eligible to vote
Select Category: Mis/Disinformation and send date of the incident, where you saw it (provide a link if possible), and description of the incident through this form.
Find your Northern Illinois election results here
Link Copied
We're warming up our keyboards and preparing for Election Day 2022. Join us at this live blog as we bring you the latest results.