00000179-e1ff-d2b2-a3fb-ffffd7950001WNIJ's Friday Forum features in-depth interviews with state officials, community leaders, and others whose decisions influence your life. You can hear it every Friday during Morning Edition on 89.5 FM and WNIJ.org.
A Boffo Year For Women At BIFF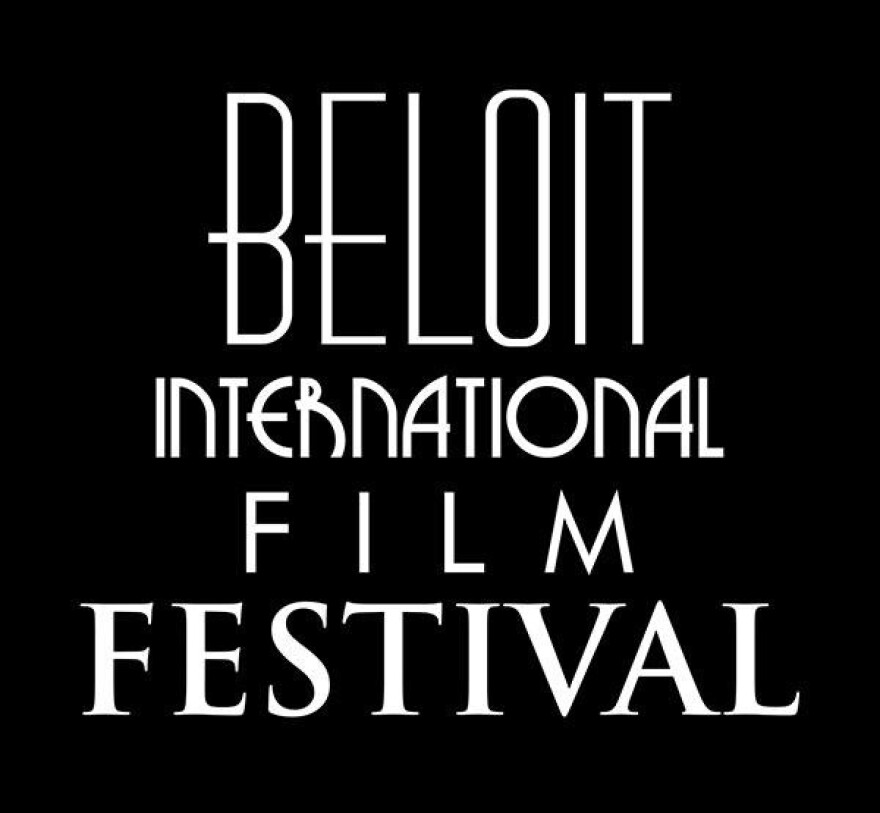 The Beloit International Film Festival begins its 10-day run next week. Organizers say it represents the best in filmmaking. On today's Friday Forum, Guy Stephens found this year's festival also reflects a shift in film culture.
Marty Densch is executive director of the festival, commonly referred to as BIFF. He said, in some ways, the 14th festival is much like it's been in recent years, with a full slate of offerings.
"We run for 10 days and will be showing 104 films in seven venues, most of which are downtown," he said. "Those are just the raw numbers. What you can't convey through the numbers is the excitement that it brings to downtown Beloit. The streets are alive with film goers, with filmmakers."
Densch said BIFF is going strong, though he said the past few years have been "a little rough." First, longtime executive director and co-founder Rod Beaudoin retired two years ago. Then his replacement, Max Maiken, left last summer.
"Fortunately, Greg Gerard was on hand," Densch said. "He had been with the festival from the very beginning [and] still with us today, now serving in the capacity of artistic director. And I mean this sincerely, that this festival would not have hit a 14th season without him. He's just been absolutely critical to getting this festival off the ground this year and done just a great job."
As a result, Densch said, people won't see BIFF miss a beat.
"They're going to see the same quality of festival that they've seen every year for the past 13 years and some really, really exciting films and really exciting special programs that we've got going along with it," he said.
Those include an artist in residence doing classes and workshops, plus the traditional sing-along, and showings of classic and silent films.
There will be something new, though. BIFF organizers go through hundreds -- if not thousands -- of submissions each year. Artistic Director Greg Gerard said different people vet each category. He selects the feature films, others shorts, and so on. As Gerard assembled this year's finalists, he began to notice something.
"Just an inordinate number of credits for women," he said. "Not just acting credits, but writing credits, producing credits, directing credits. I'd never seen so much, you know, activity in the female domain before in control roles."
Gerard said he counted more than half (58 out of 104) of the festival's films with women in one of those roles.
"And then it became obvious a few months ago that, 'Hey guys, we should probably make some sort of a celebration of women in film,'" he said. "It looks like the MeToo movement wave has, you know, sort of made its way to Beloit by way of a lot of our filmmakers -- Not to mention that we have a lot of a number of very strong female characters and films and themes that that celebrate, you know, female empowerment."
Gerard said what followed was a moment of serendipity. He got an email from Melissa Houghton, executive director of Women in Film & Video, a Washington, D.C. nonprofit that supports women in the independent film industry. She's also a Beloit College graduate.
"And she said, 'Hey, I'd be happy to help you guys out with anything you're doing in terms of women in film there,'" Gerard said. "So she's coming and she's going to lead the panel for us, and that will be on the 2nd Saturday of the festival, March 2."
Gerard reiterated that these are all great films, regardless of who's involved.
Gerard pointed to one of his top picks: Radium Girls, a feature film based on the true story of women who painted radium on watch dials in the early 20th century. Many got sick and even died from contact with the radioactive substance, but struggled to get corporate hierarchy to acknowledge the problem.
"Just a marvelous film," he said. "This is ready for the theaters. I mean, it's just impeccably made -- Wonderful performances. Females at the helm, executive produced by Lily Tomlin. Strong performances by female actors, in a female themed kind of setting with women at the controls on the other side of the camera. It's an awards finalists, no question."
Gerard said another example of a production led by women is the documentary Hillbilly.
"[It's] helmed by two women from Appalachia," he said. "And they do a marvelous job of sort of defining 'What is a hillbilly?' And maybe what did the hillbillies have to do with, for instance, our Donald Trump election. It's kind of funny and kind of just, you know, you meet a lot of characters. I just thought it was a fascinating read. If you're a documentary fan I really recommend that one."
Densch said one of his favorites is the Hungarian film Eternal Winter. Late in World War II, the Soviet army took ethnic German women living in Hungary and forced them to work in coal mines. Densch says the film focuses on one such woman who has to cope with heavy manual labor while being deprived of food.
"It's a little bit slow-paced, it's a little dark," he said. "However, it also is a very hopeful film. It finishes with a very upbeat - not cheerful, but very realistic -- look at where she goes from there."
At the other end of the spectrum is When I Sing, starring singer/songwriter Linda Chorney in a film based on her attempt to get a Grammy Award.
"You learn some of the backstage stuff about what it takes," Densch said. "Because it takes a lot more than talent to get a Grammy Award. It takes lobbying. It takes marketing. And this film exposes all of that in a very light-hearted way."
Densch said he expects the conversations about women in film -- and the films themselves -- will continue outside the panel discussion. He said filmmakers say BIFF is unique in how close they can get to the audience.
"And not just at the Q and As after the film," he said. "It's also in the coffee shops in the restaurants. The audiences begin to recognize the filmmakers. They'll approach them on the street."
Greg Gerard said that relationship BIFF cultivates with its filmmakers paid off in a bonus this year. TV star and veteran director Timothy Busfield, a previous participant with his wife, actress Melissa Gilbert, asked if the festival would like to present the Midwest premier of his new film, Guest Artist. It was written by, and stars, Jeff Daniels.
"It's an excellent film," he said, "and it really came in late in the game, but we just feel really fortunate to have it. It's going to premiere out in Santa Barbara, but we'll be the second showing. I'm so totally excited about it."
The festival runs February 22-March 3. The panel discussion on women filmmakers takes place March 2. Schedules, synopses, biographies, trailers, and more are available on the festival's website, BeloitFilmFest.org.