00000179-e1ff-d2b2-a3fb-ffffd72a0000WNIJ's "Read With Me" archive collects dozens of interviews with authors from the WNIJ area -- northern Illinois and southern Wisconsin.On the third Monday of each month, Morning Edition host Dan Klefstad talks with an author about their latest book, and asks them to read an excerpt. Many of the interviews below feature an additional excerpt reading captured on video.We hope you take the time to read the books featured here. And if you talk about them on social media, please use #WNIJReadWithMe.
'Read With Me' Novel Portrays Neverland As Never Before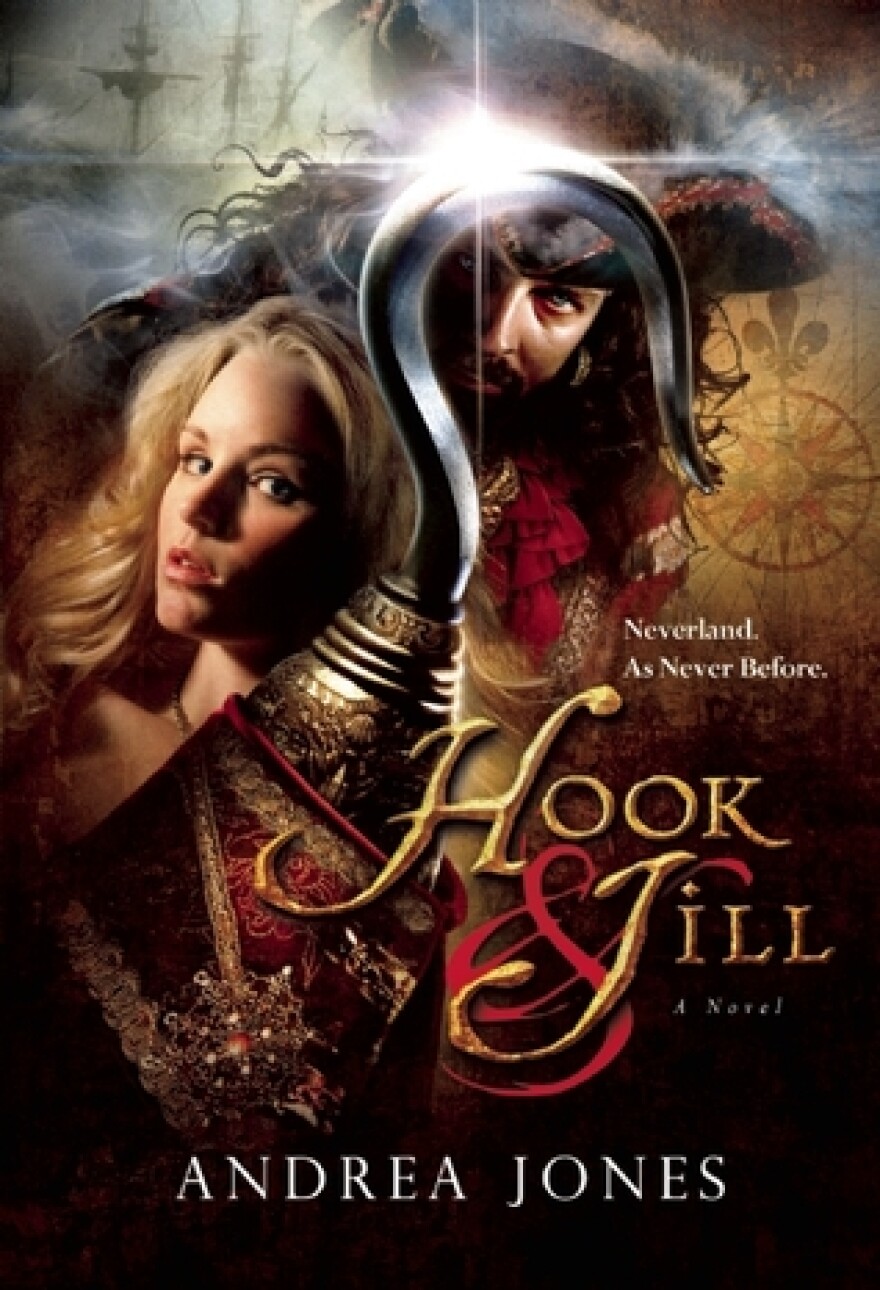 Few people know Peter Pan like Andrea Jones. She loves the 1953 animated Disney classic, plus Mary Martin's and Sandy Duncan's portrayals of the flying forever-boy.
She's also deeply familiar with J.M. Barrie's original 1904 play, Peter and Wendy, and the 1911 novelization. So when Universal Pictures released a live-action film in 2003, Jones was skeptical.
"I said to myself, 'Why do we need another Peter Pan retelling'. But I went with my son, who was young at the time," she said.
When Jones saw Jeremy Sumpter as Peter and Rachel Hurd-Wood as Wendy Darling, she was blown away.
"It was the first time on a national scale that Peter was played by a real boy," she said. "And I tell you what, the dynamics between Peter and Wendy just took off when you have a real boy and a real girl."
And then there was Captain Hook, played by Jason Isaacs.
"He is so bad -- so good at being bad," Jones laughed. "He had an agenda, he was manipulative, he was sexy. He was persuasive when he needed to be, and he would club you over the head if you needed that too."
As she left the theater, Jones reflected on this new version which was not really for kids.
"Because they did take it to a real edge where it was almost an adult story," she said. "But then they pulled back and made it a kid's story at the end."
Jones says it opened her eyes to a possible romantic relationship between Wendy, who's frustrated that Peter doesn't return her affection, and Captain Hook. "What if it had taken a different turn in the movie, what if they had gone all the way to an adult scenario?" she wondered. "And I couldn't leave it alone."
Jones says the movie came at the right time for her. "I got to that perfect storm -- that perfect experience moment -- where everything I had been preparing in my life came together. And I didn't know it was going to be a series."
Her first book, Hook & Jill, is our Read With Me selection for March. It's followed by the sequels Other Oceans and Other Islands.
In these books, Wendy is an adult who calls herself Jill. To explain the name change, Jones takes us back to the original Peter and Wendy. In one scene, Hook captures Wendy's brother, John, and asks if he'd like to be a pirate. John answers that he once thought of calling himself Red Handed Jack.
"So in the movie that I saw in 2003, he says this to Wendy," Jones said, "because it's much more provocative to have him ask Wendy to join up and be a pirate."
Wendy's reply: I once thought of calling myself... Red-Handed Jill.
"And of course that's Jack and Jill, the opposites, and it was so right," Jones said. "So if Wendy is contemplating becoming a pirate, naturally her name would be Jill. And so we're left with the opening scenario of Hook & Jill wondering: Has she made the proper decision? Is this really wise?"
When she woke, she was the woman in the bed on the ship in the sea, and she used to be Wendy Darling, who dreamt in the bed in the nursery of Number 14. Now, the rhythm of the waves had overtaken the rhythm of her dreams. But when? When had she become accustomed to the swaying of the ship? At what point in time had she grown used to the bed that mocked the rocking surface of the sea? She knew now that the presence behind her, cradling her, would bind her forever. How had she become one with that presence, possessing it and possessed by it? By the arm thrown to rest across her own. The heavy arm that protected and confined her. That powerful, handless arm ending, hideously, at the wrist. Hook.
For Jones, Hook and Jill represent "the Jungian ideal" of a whole personality with male and female sides. She portrays Hook as dark and tall, while Jill is light and petite. Then she gives them identical blue eyes and smiles.
"In order to be whole personalities, they have to accept their opposites," Jones said. "Wendy as the storyteller has projected her darkness out into the ethos, and he has come alive as Captain Hook. So she and he have to come to terms, as pirates say, and form a union."
And Peter Pan ... How does he fit in with this notion? Jones cites Barrie's early drafts which had Peter as protagonist and antagonist. "When he first wrote Peter Pan as a play, he did not have Captain Hook in mind at all," Jones said. "Peter is both a good guy and a bad guy: There is a dark side to his innocence, and that is what I decided to explore."
Jones recognizes that Barrie's play and book were written for children, but she says there are many scenes that only adults will understand and appreciate. "What I did was take all the adult themes that J.M. Barrie put into Peter and Wendy but didn't develop, because it was primarily for children," she said, "and I got to embroider those threads and make it into a fully grown-up story."
To keep Barrie's original story alive, Jones helped produce a 2015 restored text version of the 1911 novelization Peter and Wendy. And to keep her pirate fantasies alive, Jones is a member of the pirate brotherhood Under the Black Flag; her name is Capitana Red Hand. She lives in Aurora, Ill.
Next month, our "Read With Me" series continues with Hannah Carmack's Cold War thriller Seven-Sided Spy.