WNIJ News and NPR is committed to connecting you with the latest news related to COVID-19 in northern Illinois and across the country. We are taking precautions to keep staff safe while providing you with the resources you need. Thank you for your continued support which allows us to remain your trusted source on the coronavirus pandemic.
343 New COVID-19 Cases In Winnebago County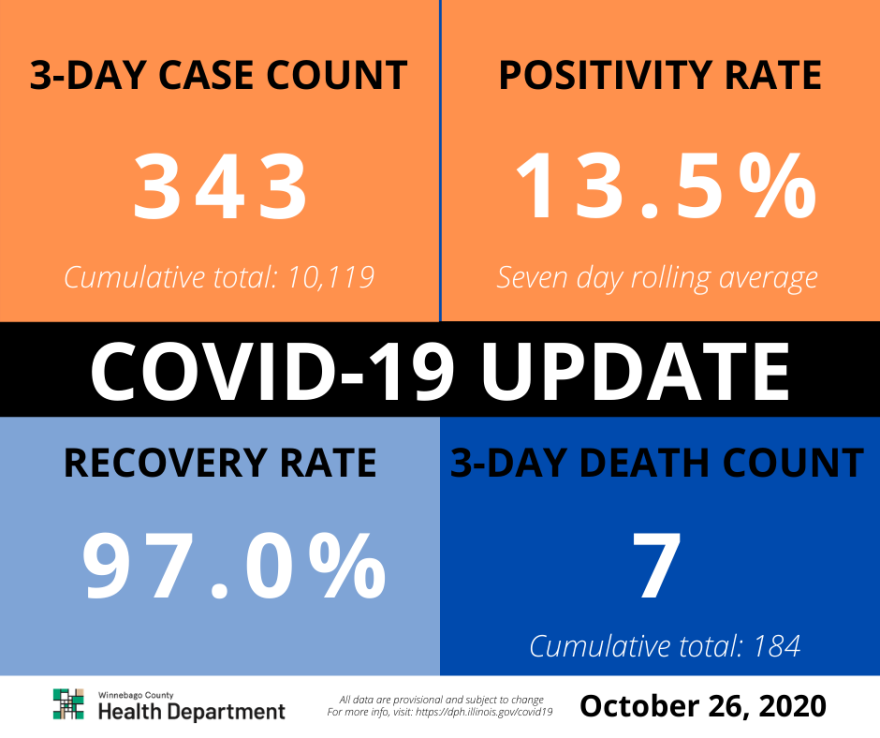 The Winnebago County Health Department reported 343 new cases of coronavirus from over the weekend on Monday.
Public Health Administrator Sandra Martell said this means there have now been more than 10,000 cases total.
"Our rolling 7-day positivity rate is 13.5%, well above the 6.5% that we need to get ourself out of mitigation."
Seven residents also lost their lives to the disease since last week. Officials from local health care providers say they have seen many more people coming in for tests, and are working to increase patient capacity as cases mount.