NIU Will Cut 30 Staff Jobs To Achieve Budget Goal For Next Year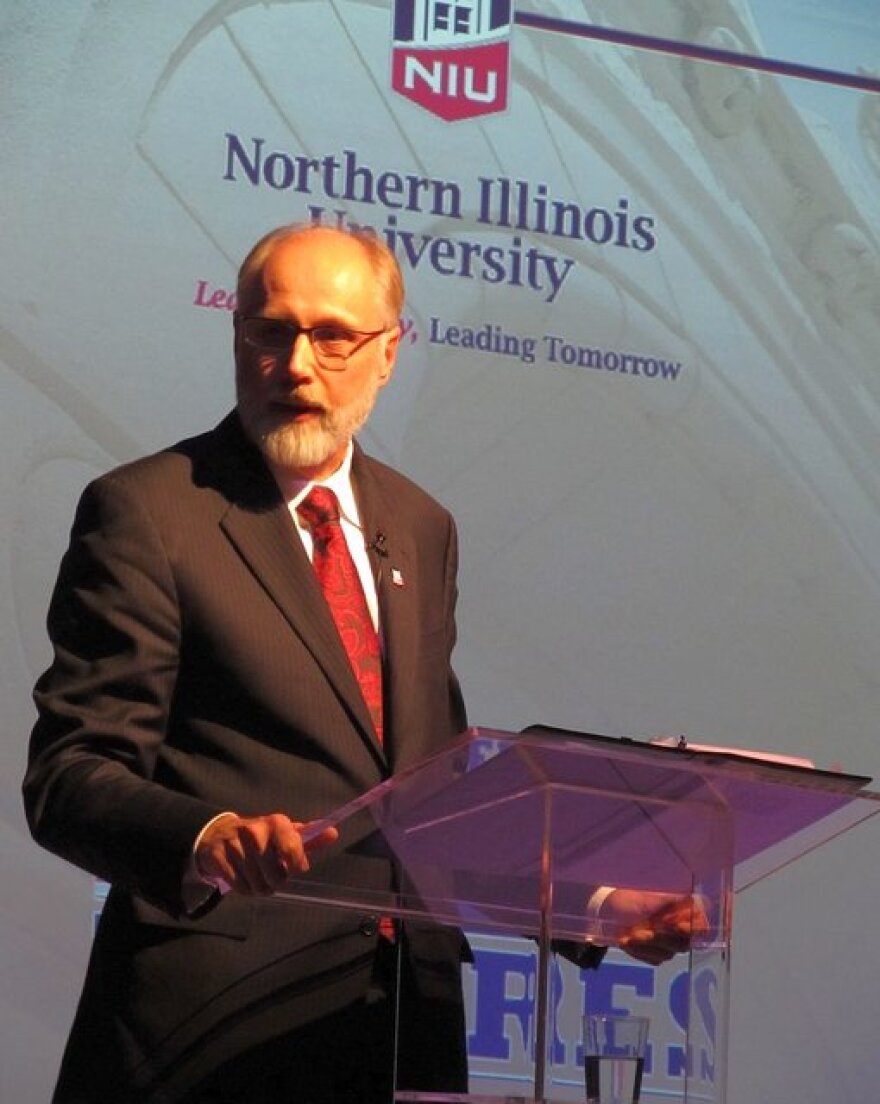 Thirty current Northern Illinois University employees will lose their jobs next fiscal year as part of the university efforts to set aside $35 million in reserve for the next fiscal year, President Doug Baker announced Monday in a "Campus Update" email.
More than half the reserve fund -- $20 million – is being achieved through "increased support from the NIU Foundation and the re-examination of all university operating budgets," according to Baker's email. The remaining $15 million will come from "revenue enhancements" and cuts in various university divisions.
Baker noted that funding from the state of Illinois has fallen short by a total of $125 million over the past three fiscal years. The budget goals for next year were set with the assumption that NIU will not receive any more state funding this year and uncertain funding in the future.
Major cuts to individual divisions were averted, according to the email. "…We have been able to achieve our reduction goal while preserving anywhere from 89 percent to 100 percent of our divisional budgets," the email states.
NIU is reducing total staff positions by more than 150, most of which will be achieved through attrition, retirements and deferral or elimination of open positions. The 30 current positions being cut include 23 civil service employees, with the remainder in Supportive Professional Staff whose contracts will not be renewed.
"As of today," according to the Campus Update, "most, if not all, of these employees have been notified. We are committed to assisting and supporting those individuals as they search for other positions to further their careers."
The civil service employees will have opportunities to transition to open positions elsewhere in the university or exercise their civil service employment options, the email stated.
Calling the cuts "measured and appropriate," Baker said he is hopeful the state legislature will provide relief and spare NIU the need for further cuts.
"However, because of the severity of our current circumstances and the uncertainty of our fiscal future," the email concluded, "it is unlikely that any last-minute legislative action will mitigate the need for the changes outlined here."