Education Desk: College Presidents Describe "Horrible, Perilous" Situation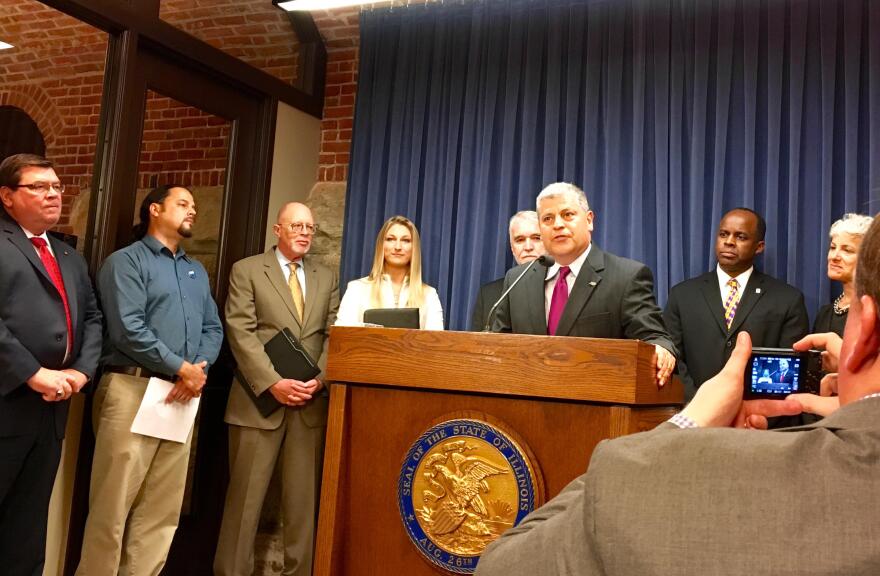 About a dozen college and university officials gathered at the capitol Tuesday to remind lawmakers of the desperate situation schools find themselves in. Most have gone for a year with less than a third of expected state funds. The coalition included presidents of institutions as enormous as the University of Illinois System and as small as the private liberal arts school Illinois College in Jacksonville, whose president warned that state funds need to come quickly.
"This is a horrible, perilous situation for both privates and publics, because we can go some of us for a little bit of time, but my message to the legislators and the governor is: Don't take us for granted."
Barbara Farley went on to say schools still need the money owed by the state for the soon to expire fiscal year plus a budget for the new year, which begins on Friday.
For the past year, Illinois colleges and universities have gone without state funds, save for a stopgap measure approved a few months ago just as Chicago State University was threatening to close. But that amount was a fraction of what the state owed schools.
John Avendano, president of Kankakee Community College, described it this way:
"It resulted in 13 percent of our typical funding from the state. Normally $7 million; we received $915,000. That's like going through a desert, starving, thirsty for water, and just getting sprayed with mist, and just saying you should be happy you got that."
Lawmakers will return to the statehouse this morning to consider several stop-gap funding proposals. Gov. Bruce Rauner favors a plan that would give higher education institutions a total of $1 billion to keep them open through the fall.?