Illinois Will Take Over Part Of Elgin Hospital To Treat Mentally Ill Prisoners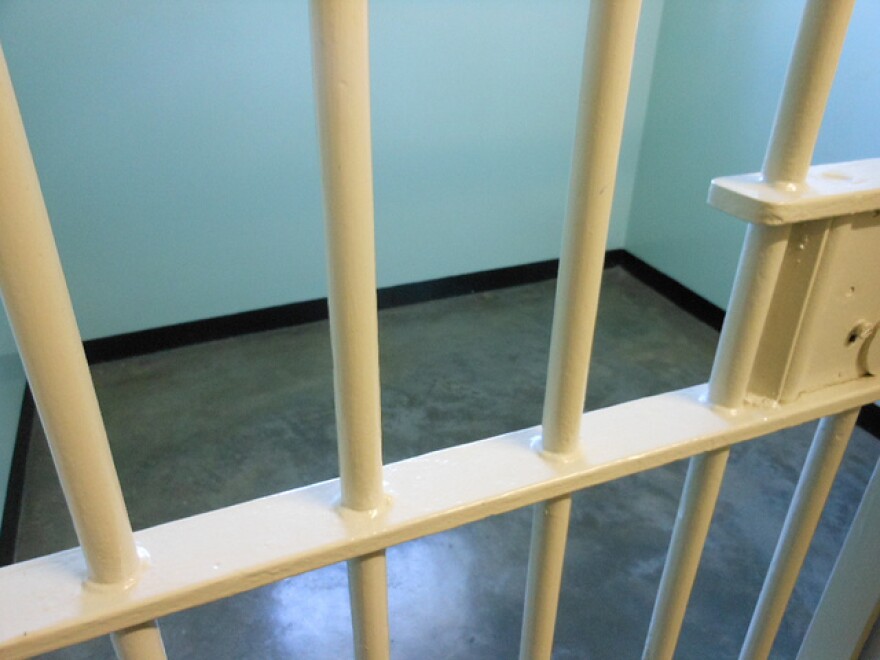 The Department of Corrections announced Friday it will take over a section of a state-run mental health hospital in Elgin as a ward for prisoners with mental illness.
The action is part of the settlement of a lawsuit that alleged poor treatment of mentally ill prisoners. Rasho v. Baldwin is a class-action case which lingered in the courts since 2007.
The IDOC will transform the Jenks and Dix units at the Elgin Mental Health Center into a secure mental health facility where prison inmates who have been committed by the courts will receive short-term psychiatric care.
Alan Mills, director of Uptown People's Law Center which was involved in the case, says the plan so far is just that: a plan.
"It doesn't actually provide for the money the Dept. of Corrections needs to do modifications of that space," he said. "This is not by any means an ideal solution."
The union representing prison guards, AFSCME, raises another issue. The conversion means there will be less room at Elgin to treat other patients at a time when mental health advocates already warn there aren't enough places for treatment.
Spokesman Anders Lindall says the DOC is taking over hospital beds currently needed for short-term mental health treatment.
"There's a real problem in corrections that needs to be addressed with additional mental health services and treatment for inmates. Absolutely," Lindall said. "This is not a solution to that problem. It is shifting the problem."
Lindall says the Illinois mental health safety net is already tattered.
Mill, whose group is involved in the court case, says he agrees with the union on this point. But he also says AFSCME should realize that moving offenders with severe mental illness out of prisons will improve conditions for guards.
The Illinois Department of Human Services says it has space for the displaced patients and capacity isn't an issue.
In a joint statement with the IDOC, IDHS Secretary James Dimas called the move "a tremendous step forward for the State of Illinois."
"We are committed to working with the Illinois Department of Corrections to implement a new process, expanding treatment for offenders with serious mental illness," he added. "A focus on rehabilitation will help them adjust to their current situation while providing them with the tools necessary to establish lifelong stability once they are released."
The EMHC is currently a forensic hospital, serving patients who may have been found not guilty of crimes by reason of insanity or those who were unfit to stand trial.
"This is the most fundamental change that the state of Illinois is undertaking to try to solve a serious problem in its prison system," said IDOC Director John Baldwin. "Prisons were not designed to be mental health facilities but we must adjust to this reality. This new inpatient treatment program will allow us to provide focused care for seriously mentally ill offenders and help them deal with daily stressors of a prison environment."
The IDOC will be responsible for staffing the units, treating the offenders, and making necessary renovations to ensure the units meet security standards and mental health regulations. Forensic patients who are currently housed at the Jenks and Dix units will be relocated.
The Rasho v Baldwin Settlement Agreement, which was approved in May of 2016, also requires the Department to boost staffing levels, update its policies, ensure mental health professionals are included in disciplinary decisions for offenders on the mental health caseload, and bring four residential treatment units online at Dixon, Pontiac, and Logan Correctional Centers, and the former Illinois Youth Center in Joliet.
Illinois Public Radio Statehouse Bureau Chief Amanda Vinicky contributed to this story.