Report Cites Rauner's Office For Improper Hiring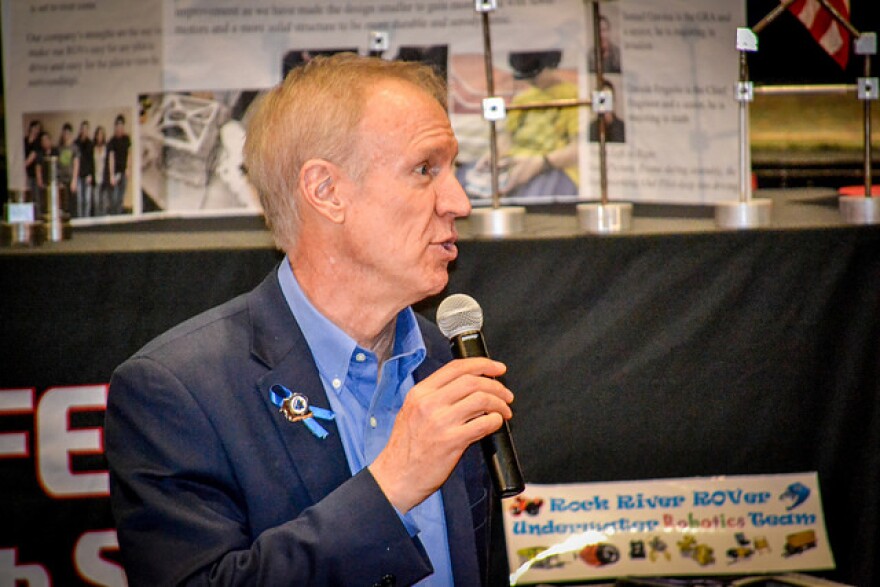 A state inspector on Monday criticized Gov. Bruce Rauner's office for improper hiring that violated the same anti-patronage law Rauner blasted his predecessor for skirting.
The Office of the Executive Inspector General's report found that Rauner's Department of Central Management Services hired seven people for positions that on paper were described as sensitive, policymaking posts that are exempt from the personnel code and which a governor can fill based on political loyalty.
But the investigation discovered that the "regional client managers" in the agency's Bureau of Property Management didn't report to the people they were supposed to and did routine jobs such as setting up tables for meetings, inspecting state buildings for handicapped-accessibility and monitoring inventory. The jobs should have been open to anyone who applied and free from political considerations.
A 1990 U.S. Supreme Court ruling on a case from Illinois prohibits the governor from hiring for most state jobs based on an applicant's political affiliation. Only a few thousand are exempt — positions in which someone advises the governor or speaks publicly for the office, posts that require loyalty to the boss.
"While the OEIG did not find evidence that the governor's office staff placed individuals into exempt positions knowing they would not be doing exempt work, the OEIG's investigation revealed that the governor's office, like CMS, did not prioritize this issue and believed it was someone else's responsibility," the report stated.
It's the type of hiring for which candidate Rauner in 2014 lambasted his predecessor, Gov. Pat Quinn. The inspector general found that Democrat Quinn and Gov. Rod Blagojevich before him had hired hundreds of people at the Illinois Department of Transportation for jobs that supposedly involved policymaking but did not.
Rauner's office responded to the report saying it can't be responsible for employees not doing work they were hired for but would improve oversight.
"This report ignores the huge strides we've made to eliminate more than 2,500 patronage jobs during Gov. Rauner's time in office," Bold said in a statement. "That's more than half of the patronage jobs under his authority. For the first time in state history, we also have implemented reforms that prohibit patronage appointments to any position with job-protection."
The investigation also found mismanagement on the part of several administrators in the governor's office and CMS, including former director Michael Hoffman, now Rauner's senior policy adviser on the response to the Legionnaires' disease crisis at the Quincy veterans' home. Hoffman told investigators when he learned of the problem, he eliminated the jobs, allowing the dismissed employees to reapply for other CMS positions.