Incoming Director Calls Beloit Film Festival 'Capraesque'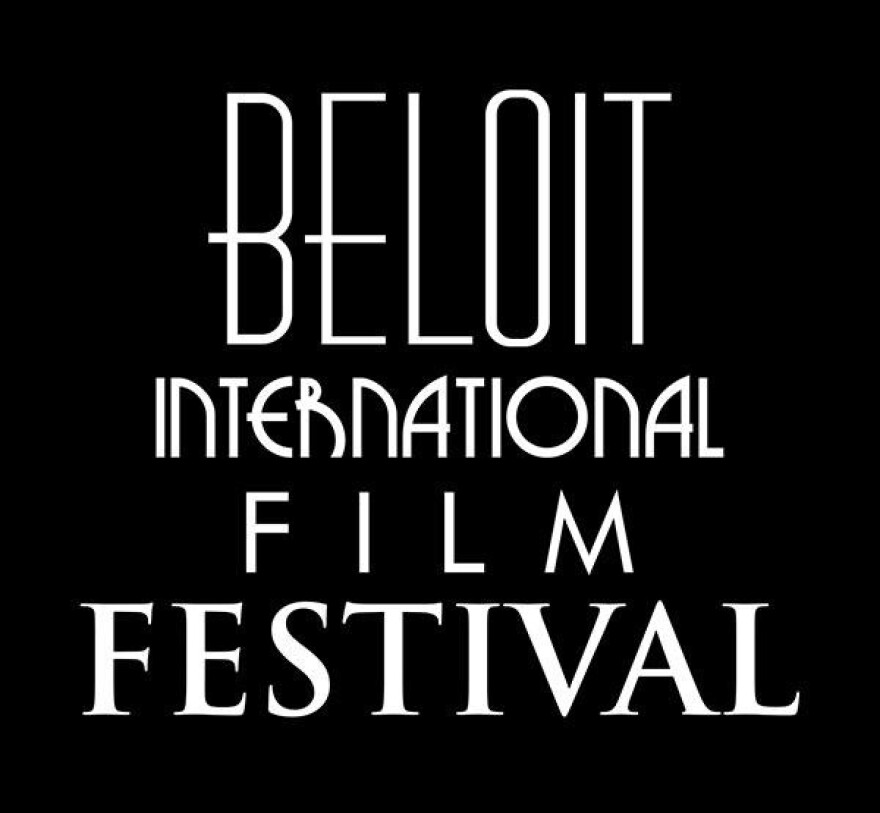 The soon-to-be director of the Beloit International Film Festival says it's a very special event in a number of ways.
Max Maiken will take over as executive director when this year's festival, which begins Friday, concludes March 5. He has worked with the festival, affectionately known as BIFF, for several years and is the current Assistant Director. He says the transition at the top is historic for the organization.
Rod Beaudoin founded the Beloit International Film Festival a dozen years ago and has led it ever since. But, after this year's festival, he'll step down to focus on other interests, including a new Hollywood Film Festival TV channel.
"But I think it's a healthy transition," Maiken says. "Rod is able to focus on his next project with the Hollywood Film Festival, and I'm able to stay more local and give the attention that it deserves."
Maiken is no stranger to BIFF. He says that extends beyond his recent stint with the festival.
"It was actually my first job out of college. I'm a graduate of Beloit College and, after graduating, I found work with the Beloit-Janesville Symphony Orchestra and the Beloit International Film Festival," he says.
He says BIFF is part of what attracted him back to Beloit, and it's a reason that he and others stay here.
"I think it's a tremendous asset to the community, to the surrounding area -- not just Beloit proper but the state line area. And it's something that gives us a sense of pride. It shows the best of our community," he says.
Maiken says that, while the focus in the news has been on him taking the reins of the festival, it's the volunteers who really make BIFF what it is.
"During the festival, we have about 350 volunteers. That's approximately 1 percent of Beloit's population that come out and help put on BIFF. It really is a community event, and there's something just really engaging, being part of something like that. A lot of energy," he says.
Of course the heart of the festival is the lineup of films. Maiken says there are about 100 films from 30 countries – short and long, narrative and documentary. There are animated shorts and features, a sing-along – This year to the Beatles film 'A Hard Day's Night' – a silent feature and more.
"There's really a flavor for everyone in this festival, from kids to, you know, just all generations have something offered at this festival," he says.
They'll be presented in seven local venues, just one of which is a movie theater. While some will be at the Beloit College Hendricks Center for the Arts and the high school, others will be shown at downtown stores and restaurants.
Maiken says that's another part of what makes BIFF special.
"It creates the Sundance-like aspect of the festival, where you can walk from film to film, getting a bite to eat or a drink in between," he said. "It creates this really warm sense of what Beloit has to offer," he says.
BIFF brings in many of the filmmakers, who get to mingle with and discuss their work with members of the community. Maiken says Beloit treats the visiting artists like heroes, and that's earned the festival a special place among filmmakers.
For example, he says, "An alum of the BIFF -- I think he premiered here three years ago, and had a film last year, and he has a film this year – and he's from Colorado, originally, but when he found out about his admission to BIFF 2017, immediately he posted to Facebook 'I'm coming home.' Like this is his home festival."
It all adds up to an event that Maiken says is unique.
"It's just this wonderful Capraesque moment that we're able to capture in Beloit, Wisconsin," he says.
Oh, and the films themselves? Maiken says they're excellent.
BIFF's complete schedule, along with venue and other information, is on its website.